Raising men and women of substance
Welcome!

To the Conquerors' Family
At The Conquerors' Assembly, the focus and passion is to see men and women "raised." 
– Rev. Hezekiah and Pastor (Mrs) Titilola Duro-Aina
Raising people of substance and integrity, having compassion for lost souls, and a strong drive for God's Kingdom in all nations of the earth.
We are a missionary church with a strong emphasis on evangelism and missions.
Join us in any
of our
SERVICES
We would be delighted to have you join this Sunday or during any of our weekly services.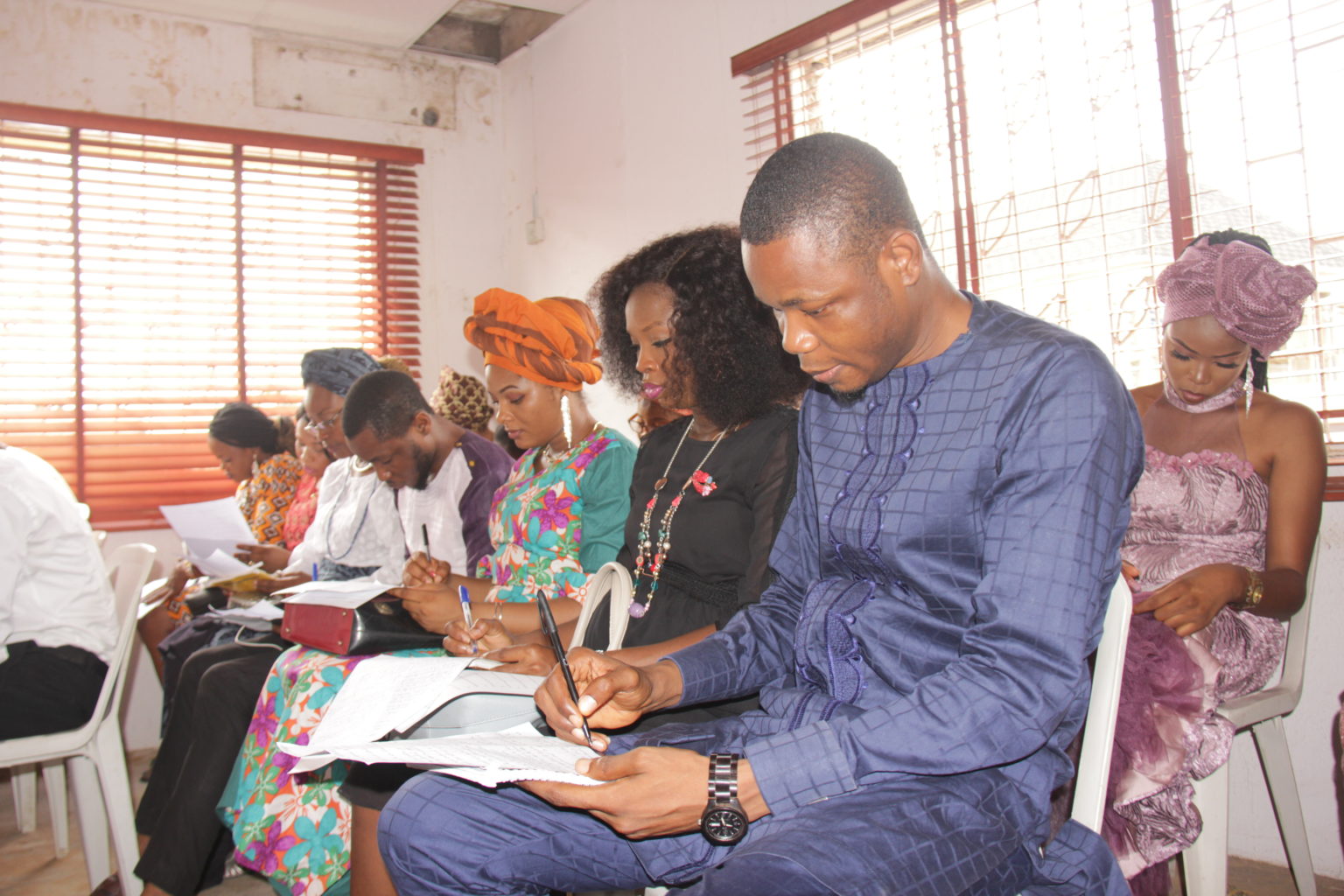 The All Believers Academy also known as ABA is both the spiritual and character development arm of the Ministry where an army of well groomed ambassadors are raised .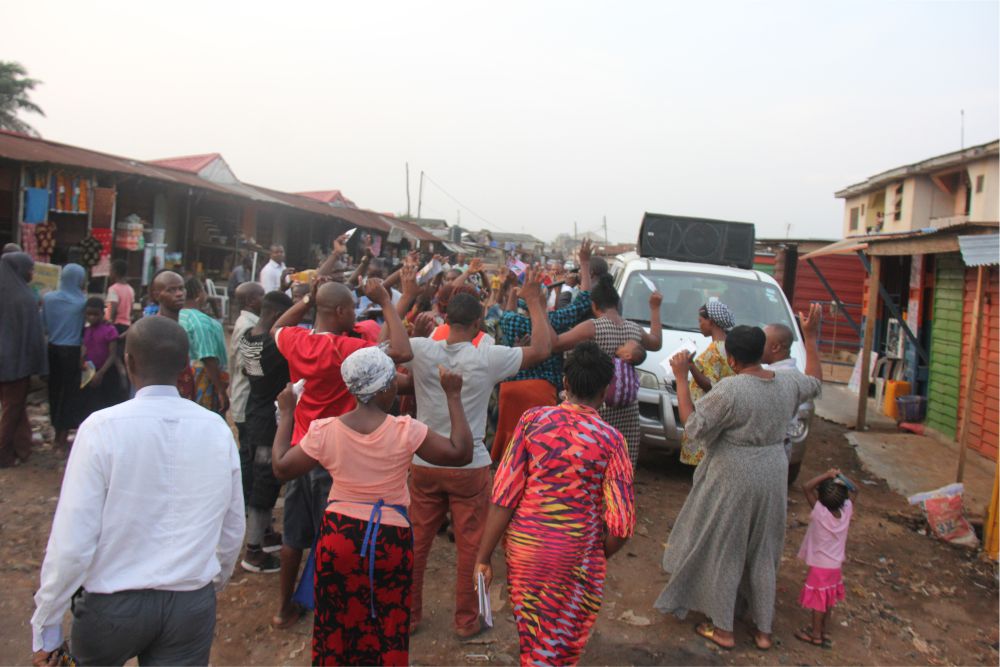 As a church we play our part in saving lost souls. One of the mandates given to us by God is that, we shall be a missionary church with strong emphasis on evangelism and missions.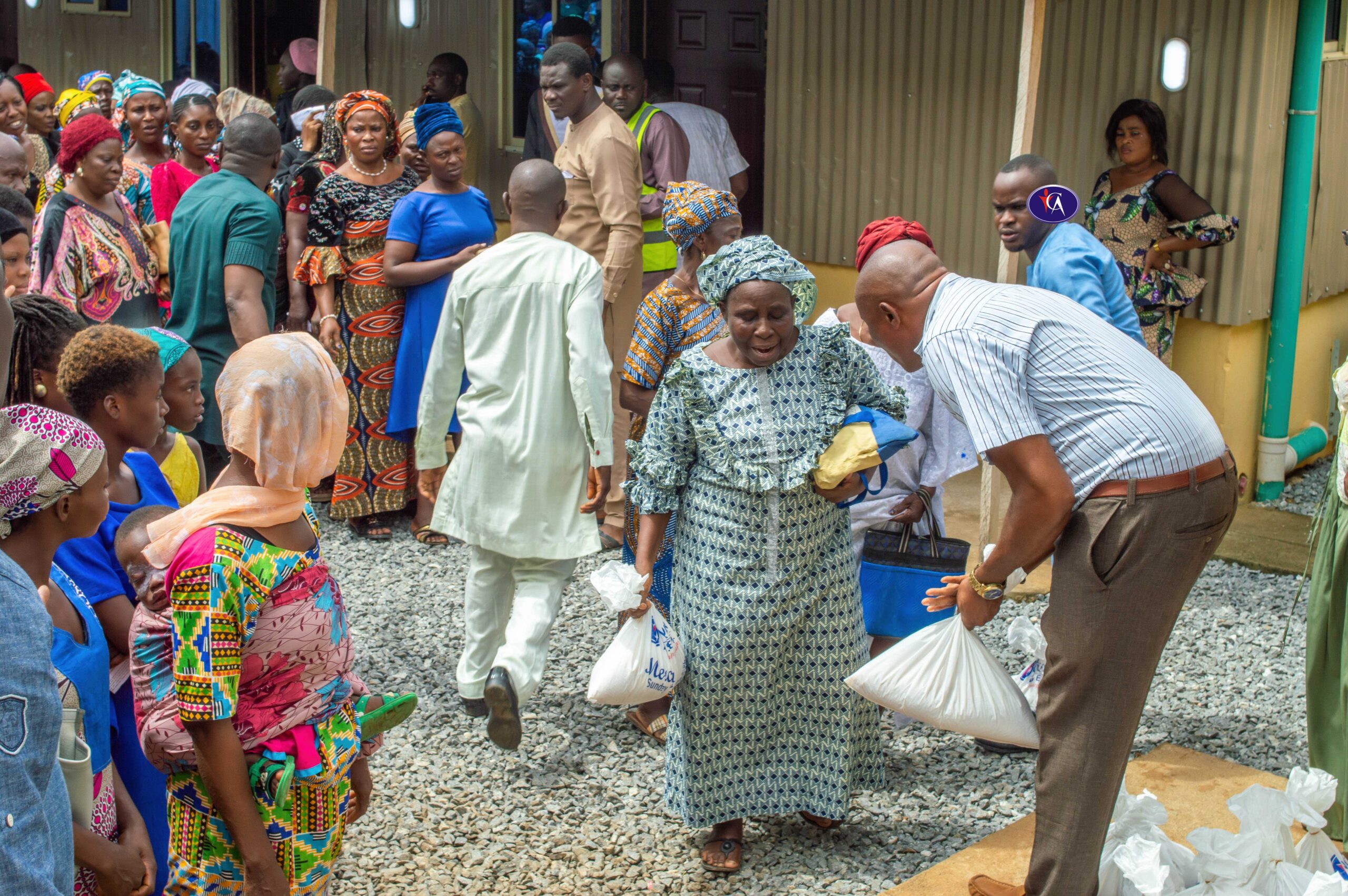 Corporate Social Responsibility
The Ministry has quite a number of community activities to its credit, which includes: Skill Acquition Programmes, free distribution of food items & more.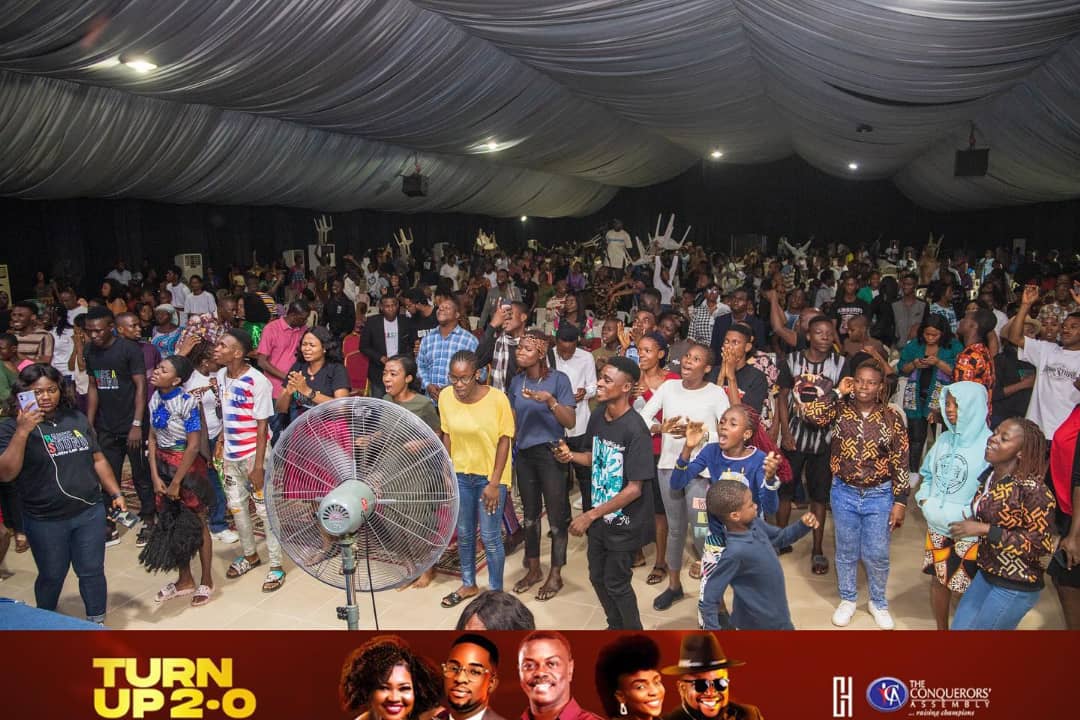 The Champions Hub is the Youth and Single arm of the Ministry. C.H as it's also called bridges the gap between the aged and the new generation.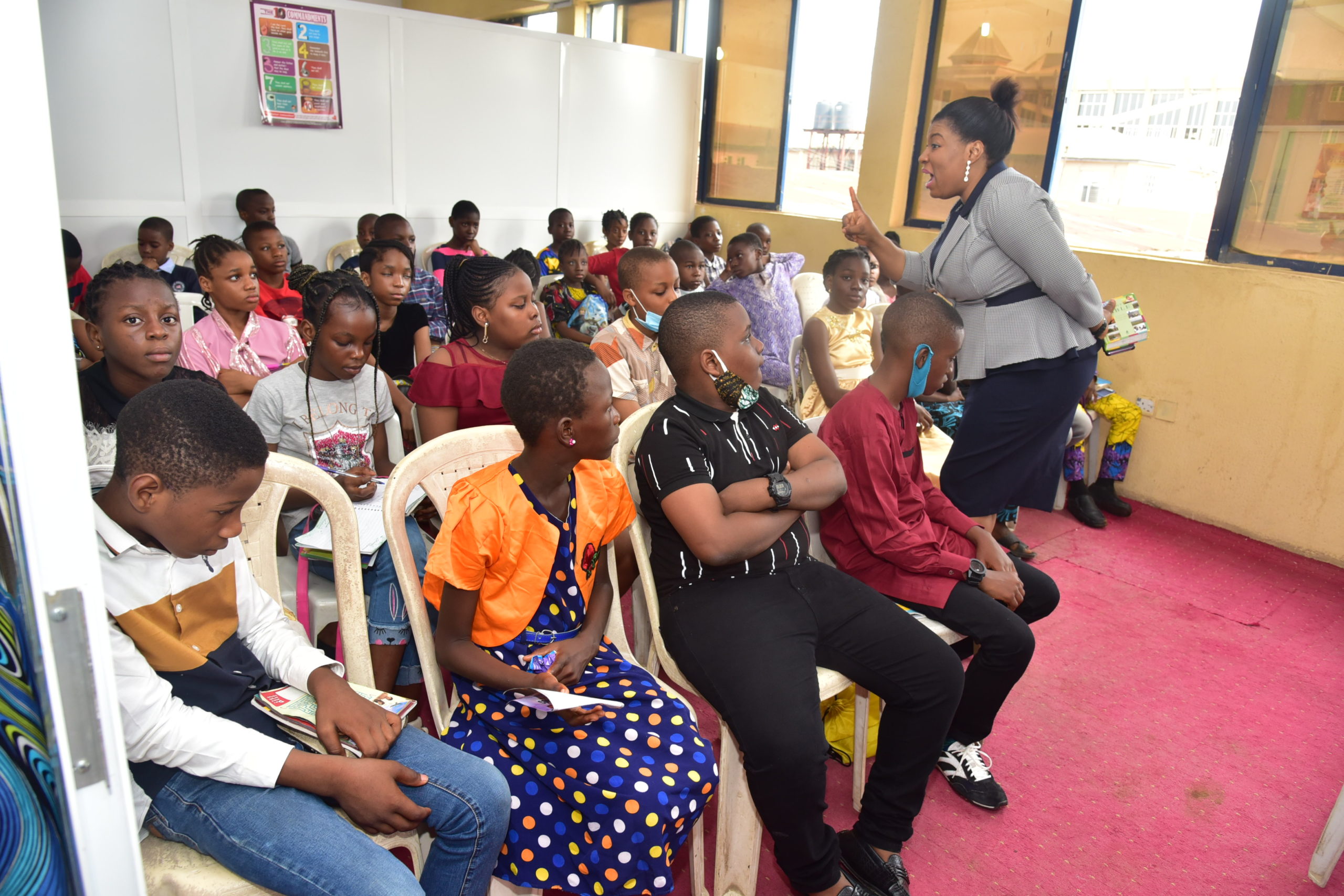 We catch them young and train them in the way of the Lord at the Children Church, equipping them for a more glorious life.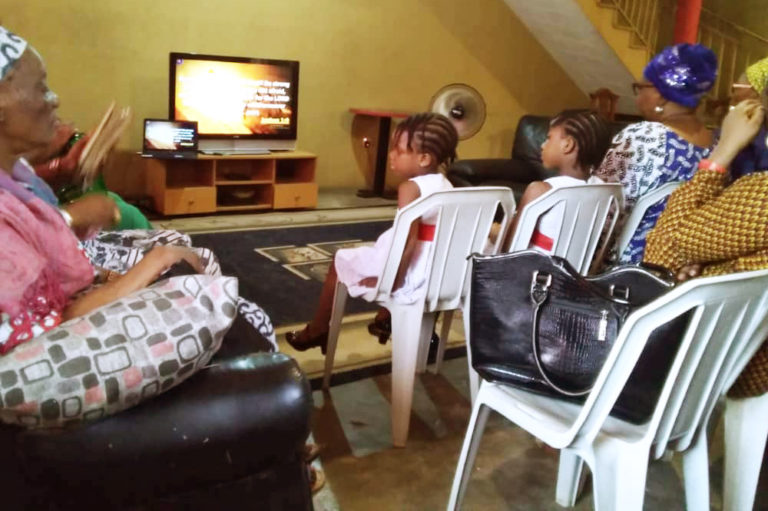 House Care Fellowship serves as the nerve centre for warmth and care among our membership as well as the community around us.
Get Pastor's Messages & Books
Take the Word with you wherever you go. Download Rev.Duro Aina's Audio messages and Books today.
Miraculous Job via Rev Duro Aina's Birthday
Bro Tony.
I lost my job since February 28th this year, but I have been attending interview from some organizations within last month (March). Last week during the Thanksgiving Service when Pst Jehu asked the church to pray for Rev on his birthday 7th April. And all April celebrant to dance to the front for blessing of God. I stepped out too because my birthday is on 24th April. Brethren, I key onto Reverend date -7th April, that God should deliver my New employment letter to me on that day to prove that Rev Duro- Aina is truly his servant. Lo and behold, one of the companies I have tried for Job called me on Friday 8th of April. That they were very sorry, that a mail was sent to my mail box the day before; 7th of April, precisely 9:23am. But it was not delivered from their end. That, I needed to response to the Mail as they're about to re-send it. Church, it was a Job Employment Letter, with a very wonderful package and better service condition. And to resume to the office Monday 25th April. God gave me surprise birthday gift via Rev. Duro-Aina Special birthday Day. Truly, Conquerors Assembly is serving a living God. To God be the Glory.
Miraculous Intervention via Breakthrough at Dawn
Sister Bunmi
I want to testify to God's wonderful work over a friend's little boy that was sick. My friend was so disturbed that she didn't know what to do. I went to see my friend and the son in the hospital. she told me that the doctor said that the boy survival was 80/20 chances. she cried uncontrollably and people were coming to tell her different things. All I could say to her was that God will help her and I left. When I listened to Thursday's breakthrough at dawn. Daddy mentioned the case of my friend's son: that he saw a little boy in pains , immediately I send the broadcast to my friend. To the glory of God, the boy that was supposed to get blood transfusion is now back on his feet again without the blood transfusion. hallelujah. Glory to God.
Instant Healing via Word of Knowledge
Mrs Patience A, (UK).
At the breakthrough at dawn today (Sunday), Rev mentioned a case of someone who has been hearing a cracking sound in the head which I have been experiencing for over 6years now. Even when I put my head on the pillow to sleep, the cracking sound would be so loud but immediatey Rev mentioned my case, I felt a touch and it disappeared, never to return again in Jesus name!
Praise the Lord, I can now see
Bro. Lucky A.
Praise the Lord, indeed God is still working today. On the 1st of March after Rev's declaration of the month during Breakthrough at dawn, a word came and he said that there was someone with blurring sight that God had just healed the person. I said amen because I was having blurring vision for a long time. I was not able to see the eye of a needle as i am a designer. It was a thing of concern to me. sometimes I was not able to see in the afternoon. I went for eye check in the hospital and I was told that I need to use eye glasses and I said to myself I can't use glasses. I had completely forgotten the encounter during breakthrough at dawn. Last Thursday I just picked up my bible to read and I noticed that I could see the letters and read clearly without struggling since then till Jesus come I can see well now. Praise the Lord for healing my sight
Divine Rescue and Protection
Dcns. Peace O.
I came to to thank this God. He saved me from being a widow. My husband's work-vehicle was seized by Government agency. He could not retrieve it that sane day. Fastforward to when the vehicle was released, the brake failed and it almost killed the driver, this could have been my husband. All Glory to God.
Supernatural Healing During Breakthrough at Dawn
Sis Mercy U.
Praise the Lord, I have come to return all Glory to God Almighty. on Sunday I noticed blood coming out of my breast. Immediately I told God I don't want to see any doctor or take any drug for it, so during the breakthrough at dawn prayer, I always claim the healings Reverend declare on anyone that is sick, to the glory of God, since two days now the blood has stopped. Truly God answers our prayers. praise the Lord.
Follow us on Social Media